Music can Make or Break your event! Don't settle for less. Use the easy form below OR CALL 315-236-3793 and secure your date.
NO MATTER WHAT YOUR EVENT MAY BE, WE WILL TREAT IT LIKE IT'S OUR OWN!
Our BIGGEST compliment comes from people who did NOT book with us...When someone comes up to you and says: "Man, we wish we hired you for OUR WEDDING" Then proceeds to tell people what a great job we did, THAT SAYS IT ALL!

FEEL FREE TO CRUISE THE SITE VIA THE BUTTONS ON
THE LEFT.

We are a company dedicated to excellence in the d.j. field and will NEVER sell your gig to another d.j. service or charge you for things you don't need...just straight honest services with prices suited for EVERY budget.
FOR EASY BOOKING INFORMATION: USE THE FORM ABOVE, CALL 315-256-3345 OR EMAIL: radio13126@yahoo.com
WE OFFER OVER 87,000 SONGS, UPDATED EQUIPMENT .
WE HAD A 99.8% TOTAL SATISFACTION RATING IN A BRIDAL REGISTRATION SURVEY FOR PERFORMANCE, VALUE, DETAIL, LIGHTING, SOUND, RESPONSE AND OVERALL EXCELLENCE - THANK YOU ALL!
JUST ADDED TO OUR ALREADY GREAT LIGHT SHOW! THE 4PLAY!!!!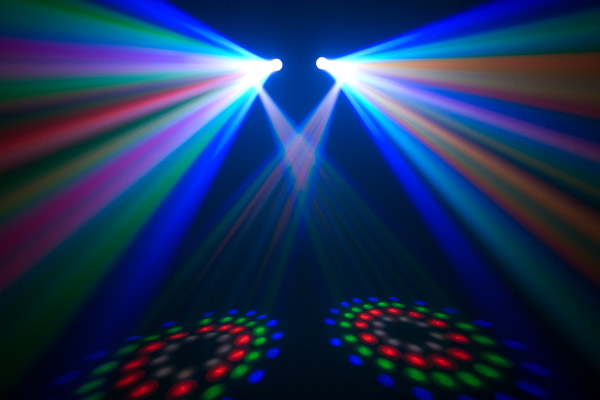 NEW COMMENTS:
"Awesome job djing our wedding Bill! Can't thank you enough fun was had by all..We had comments all night of people saying they have never seen so many people on the Dance floor at a Wedding...Thanks Again. - Kristy & Jay
Hello Mr. Robinson;
I would lke to take this time to say THANK YOU for everything you did on our wedding day. You made thing's run so smoothly and everyone seemed to enjoy themselves. It has been a long time since I have seen my family and having the ability to dance with them on the dance floor was priceless. There was no complaints about the music which was awesome. You did an amazing job. When I have any other important dates (such as my daughter's sweet 16) I would be honored by re-highering you. My husband and I can not express our gratitude enough for doing such a great job through out our rececption. And a special THANK YOU for the cs you burned for us for our wedding ceremony. You helped in mkaing our day special and filled with our special day with love and smiles. My daughter would like to Thank you as well for adding in the extra last miute Grandfather/Grand daughter dance.:-)... - Robyn Miles
"I want to thank you again for the amazing job that you did last night. You not only accomodated everyones requests (especially Jennas!) but you kept things on track and the crowd going all evening. Many of our guests told my husband and I that they were waiting to hear a bad song but never did. You were FANTASTIC! If you ever need a reference, don't hesitate to ask. It was very nice working with you." - Michelle Prince

"Thank you for such a great job! You played all the right music and catered to all of our guests..we appreciate the time you took with us to make our day a VERY happy one - Thanks Again for everything!" - Mitch & Kathy

<<<< NEW COMMENTS! - CLICK on the left.
FULL TIME DJ'S WITH SERVICE ON YOUR SCHEDULE!
We are DJ/Entertainment company that specializes in creating a cool AND fun approach for weddings, corporate events and private parties.
The concept of our style & company is to bring out the best attributes of a Mobile DJ. We bring the savvy style & aesthetics of a Club DJ (without the attitude or flake factor) and match it with the professionalism and etiquette of a Mobile DJ. (Without the cheesy factor!)
I have a chameleon like ability to read a crowd and adapt our music selection like nobody else!!
The ONLY D.J. Service that will NEVER Hit you with Fees for Set Up/Take Down, Mileage, Fuel or Anything Else!
PLUS...You get a FREE 10 Piece Light Show Too.
CALL NOW AND SEE WHY SO MANY FOLKS PUT TRUST IN US FOR THE EVENTS THAT MEAN SO MUCH!
ALWAYS A GOOD TIME
TRYING THE CHA CHA SLIDE
"THANKS BILL -YOU ARE THE BEST!!!"